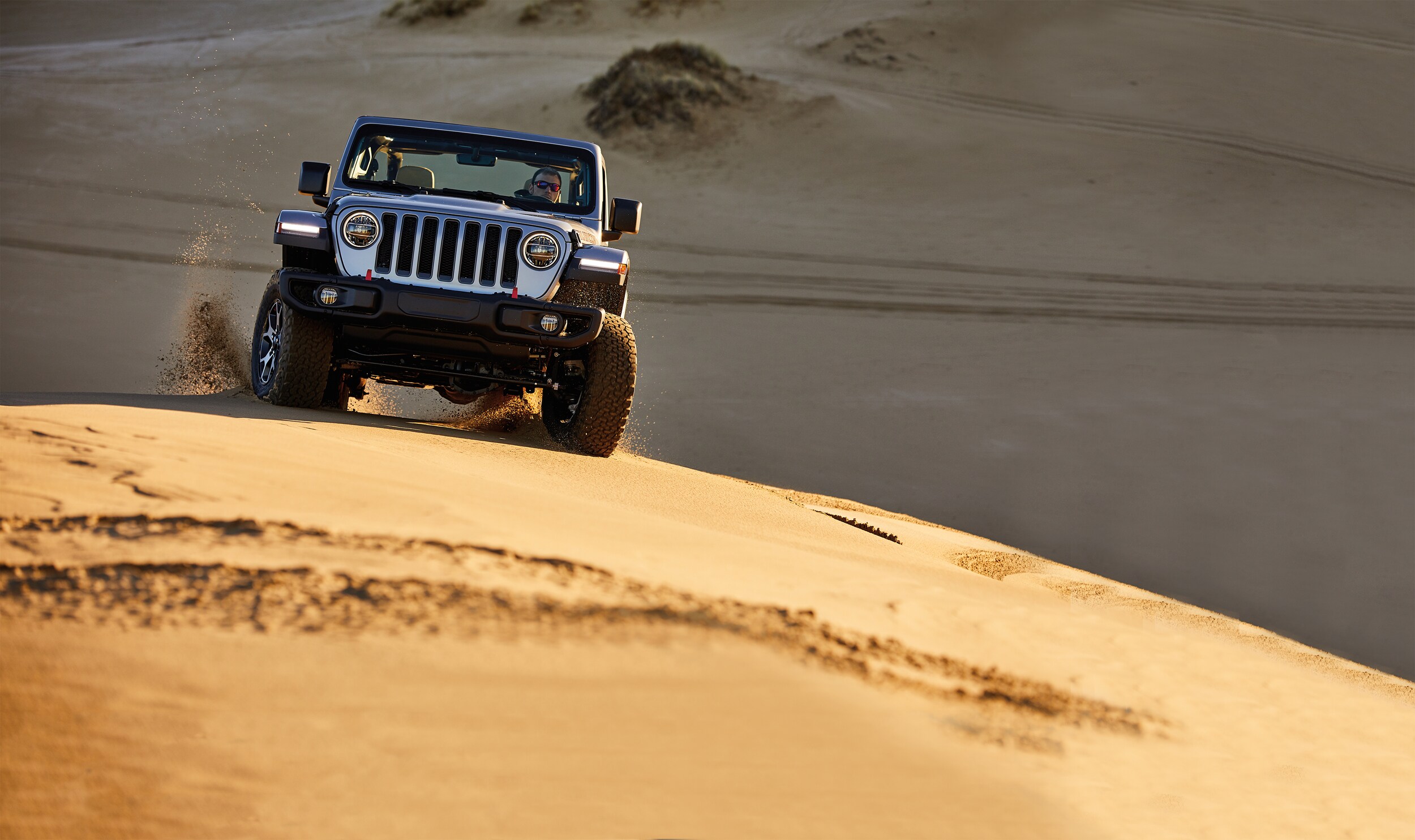 ​
The 2020 Jeep Wrangler is more than a fan-favorite type of vehicle, this popular SUV can be seen as a way of life. Automobile enthusiasts of all ages have chosen the Wrangler as their go-to vehicle. Consumers will have access to a powerful engine, as well as a myriad of safety components. We can't forget to mention that this SUV is loaded with exceptional and practical technologies. Comfort and convenience are other areas where the new Wrangler ranks high. To learn more about the Jeep Wrangler continue reading.
Performance & Capability
To start things off on a high note, the 2020 Wrangler is a beast on various surfaces. The standard four-wheel-drive system can take you where you want to go or where you need to be. Thanks to the 2020 Jeep Wrangler models high ground clearance, you can overtake off-road terrain with relative ease. This includes driving over rocks, logs, and other objects. The Wrangler features sports high air intakes, which can allow you to go water fording. The Wrangler's water-resistant body wicks away moisture, and its suspension system provides for near-perfect articulation.
Consumers can choose from various powertrains, but your choice of trim will dictate the actual engine type. There's a 2.0-liter turbocharged engine that will deliver 270 horsepower. Jeep's eTorque technology is built-in, and pound to feet of torque ranges in at 295. Drivers can also tow up to 3,500 pounds.
Additionally, there's a standard version of the 2.0-liter engine. The available 3.0-liter Eco-Diesel engine offers a monstrous 442 pound to feet of torque as well as 262 horsepower. Jeep's legendary 3.5-liter V6 comes from PENTASTAR, and it will generate up to 285 horsepower and 260 pound to feet of torque.
Selec-Trac four-wheel drive will automatically switch between two-wheel and four-wheel drive if need be. Rain, snow, ice, or mud shouldn't be much of a problem while commuting. Underneath the new 2020 Wrangler are high-strength steel skid plates. Protecting the fuel tank while off-roading will be an afterthought because you'll have protection and peace of mind. If you want to go big, then you can simply opt for 33-inch tires.
The 2020 Jeep Wrangler has made its case, but it's up to you to take the next step. Visit Falvey's Motors, Inc today for a test drive.